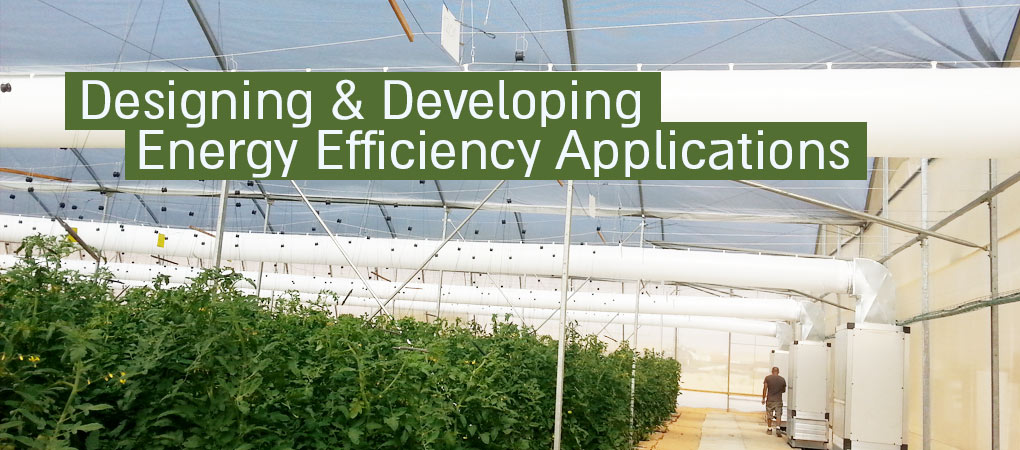 Smart Greenhouses – SGE

Do greenhouses have to depend on the outside conditions? Nowadays, greenhouses do not operate during the summer or at the height of winter. Improved climate condition could enable farmers to grow exotic fruit and flowers, not just tomatoes and peppers. You always thought it was possible but very expensive. Now you can rethink your plan. Super Galaxy Greenhouse (SGE) is an innovation development by Super Galaxy that enables the use of greenhouses all year round, regardless of the outside conditions, and at reasonable energy costs.

Our technology

The

Super Galaxy Greenhouse (SGE)

system deals with all greenhouse challenges. Our development allows you to use greenhouses, even in extreme hot or cold weather. Whether you are in the Israeli desert or the Siberian steppe, you can continuously grow crops in optimal conditions and with reasonable energy costs.

The Super Galaxy Greenhouse System Offers:

Energy efficiency via free cooling / heating using outside air
Controls CO2 levels
Overcomes frost issues
Deals with conditions of extreme heat
Controls the point of dew for preventing heavy dew on foliage, fruit or flowers, and related diseases.
Temperature profile changes according to the rate of cooling or heating within the fruit (ripening) for enhancing the quality of the fruit.

The system is programmed to control all these parameters to suit the requirements of each type of greenhouse crop: peppers, cherry tomatoes, exotic fruits and flowers, and more. Expanding the greenhouse's scope of activity to year-round operations will allow you to maximize profits, grow quality products each season, and financially benefit from working 12 months a year.

Holland has already Benefited


After conducting a successful pilot, Holland began using the Super Galaxy Greenhouse system. Super Galaxy is presently working with additional greenhouse farmers around the world to expand the distribution of this new technology.

If you grow fruit, vegetables or flowers in greenhouses, please contact us to receive more information: +972-3-9518399.